Weight Loss That Really Works!
Lose weight, get educated, and have fun
Wow! 916 LBS Lost! These participants all lost their weight with the help of their local Herbalife WLC.
These results are not typical; individual results will vary.
More Testimonials
If we can do it, so can you!
"This really works! I have tried every weight loss program possible and nothing motivated me to finally lose the weight like this!" - Talitha R.
"The fact that I am accountable to others is what makes this system work for me. Now I have the support I need from people who understand me and help me to make the best choices in nutrition." - Mariah P.
"I just wanted to say how much I've enjoyed this weight loss challenge! For the first time in my life, I am really really motivated to improve my health!" - Brady K.
"Encouragement, encouragement, encouragement!! I've lost almost 30 pounds in six months! Thank you, thank you, thank you!" - Stephanie V.
"I don't know why it has taken so long for people to see the strength of being a part of a weight loss Team. When you are working together for a common goal, you get excited every time someone else is successful. Not just when YOU are successful. I don't want to let my team down, and I'll stay with them till all of us have reached our goals." - Taylor B.
"I remember the first time I signed up for a challenge. I was so scared that I would fail again, just like every other time I tried to lose weight. I actually told myself that this was the last time I try to lose. If I failed again, I was just going to live with my weight. But just after the first two weeks, I felt better! And after 6 weeks, I felt like a new man! I'm in my third challenge now, and I've set a goal to lose 100 pounds. I'm going to make it, thanks to these challenges!" - Sebastian C.
These results are not typical; individual results will vary.
Login
Meet Your Coach
Randy Jensen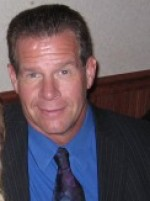 "

I'm so excited to be helping others reach their wellness goals! Contact me for more information or to get started reaching your goals.

"
Business Opportunity



This opportunity is RED HOT! We're looking to train others to help run WLC's across the country. Learn More.